AV Mission Experience
For troops on the ground, where time is short and risk is great, situational awareness is imperative. To protect themselves, tailor their response to the threat, and safeguard civilian lives, they need superior tactical intelligence, surveillance, and reconnaissance — and they need it on demand. AeroVironment's immersive Mission Experience delves into the unmanned systems world of Joint Multi-Domain Operations and enables users to learn how our innovative robotic solutions support specific missions in a variety of battlefield environments.
AV, AeroVironment, UAS, UAV, UGV, Multi-Domain,
more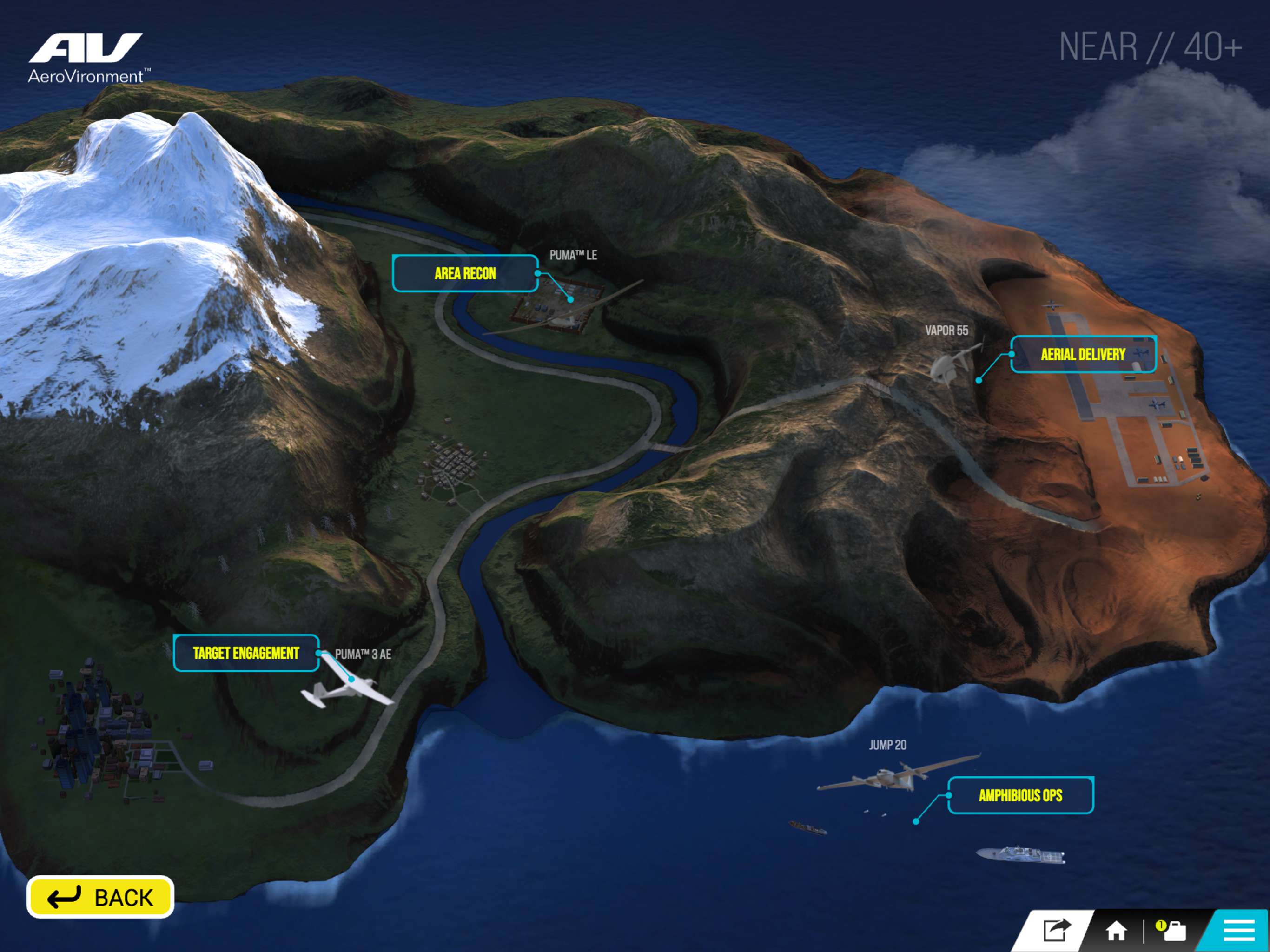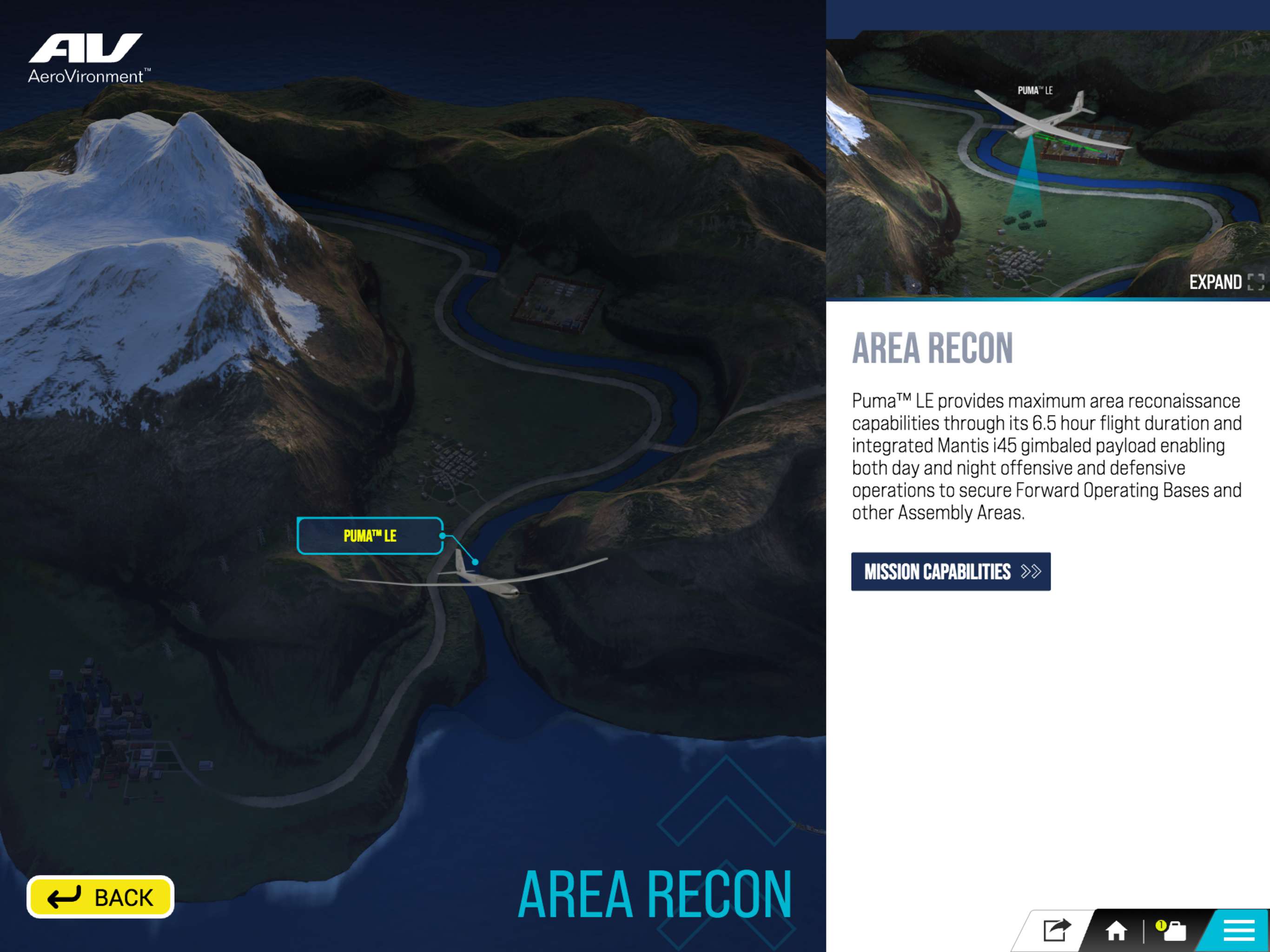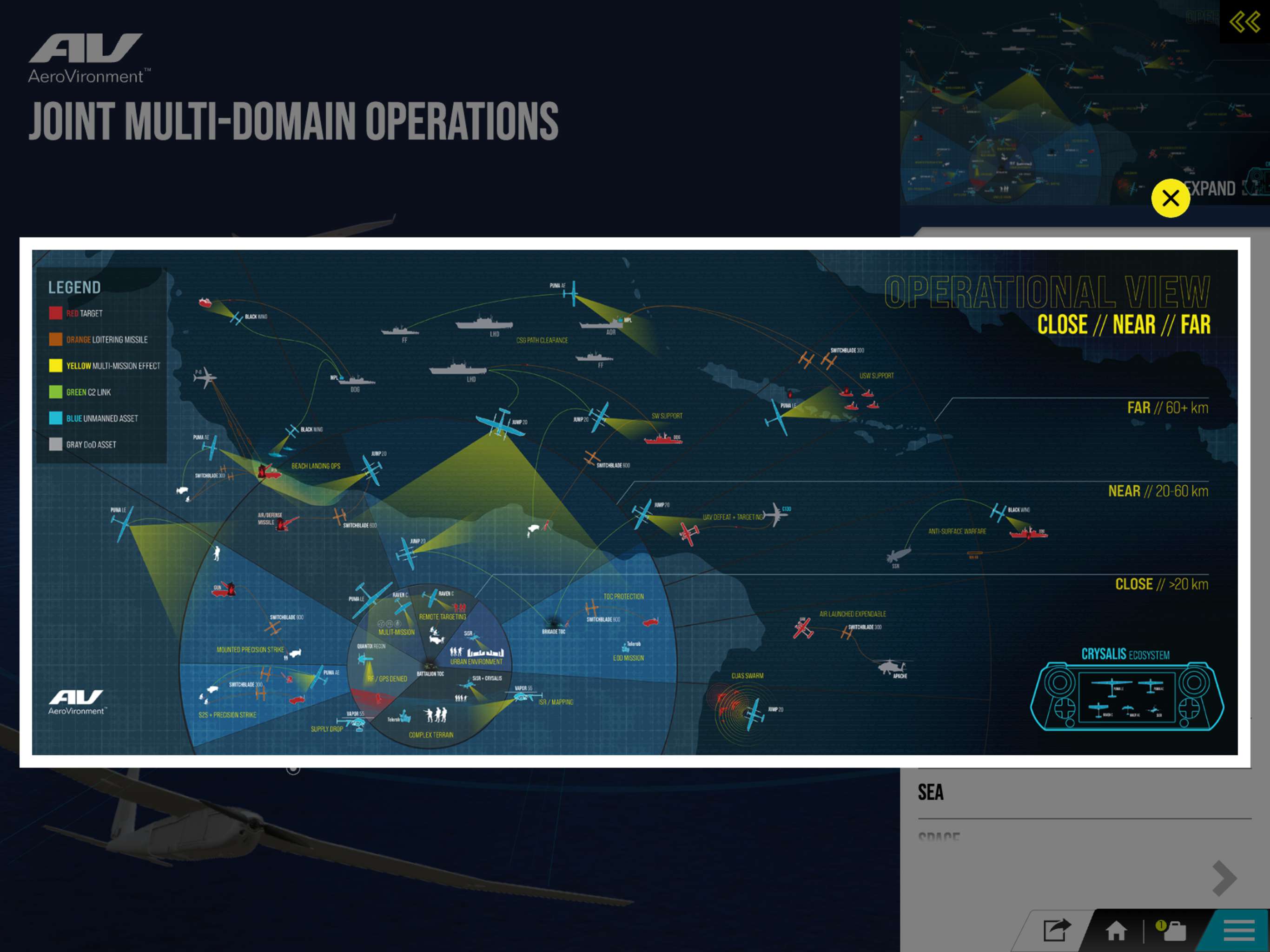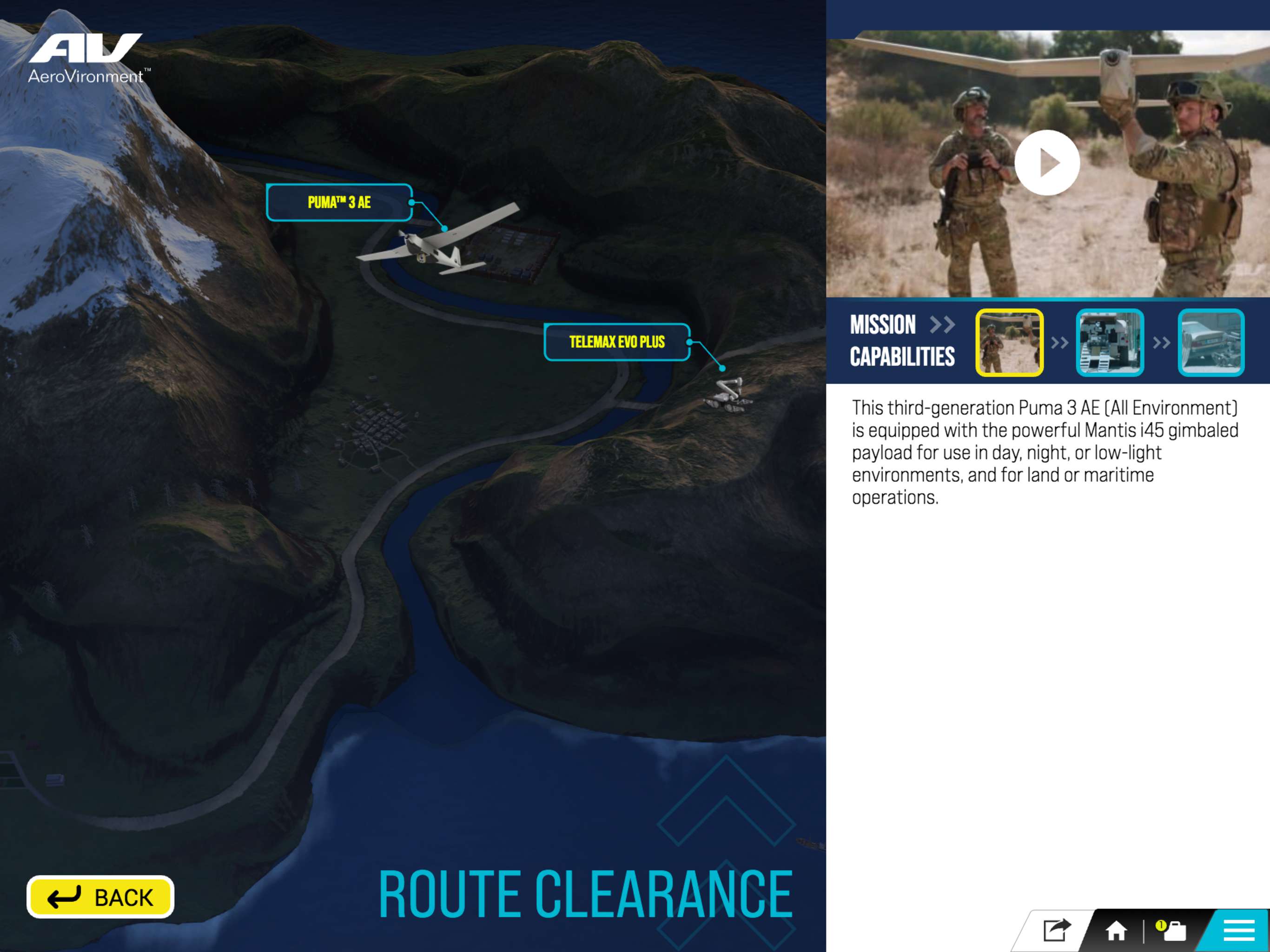 Best options on this device:

Install (login required)
Also available for:
Promote and share with others
Immersive Kaon VR® Available on Meta Quest Browser, with experimental support on Wolvic and Vive Browser.
Questions:
Please contact Kaon Support at:
Phone:
978-344-4144
Email:
support@kaon.com
Support calls and emails are received 24/7 and will be responded to within 24 hours (weekdays between 8am-6pm EST)