Geode: CO2 Laser Drilling
ESI's most advanced HDI microvia drilling solution for precision processing of your HDI, SLP and ICP applications. The Geode™ laser drilling system combines a powerful CO2 laser with a set of control capabilities that leverage ESI's decades of laser-material interaction experience and application expertise to help you innovate and stay ahead. Experience the laser processing and engineering expertise that delivers breakthrough levels of productivity and yield.
PCB Laser Processing, HDI PCB manufacturing, Integrated Circuit Packaging, PCB Design, CO2 Laser
more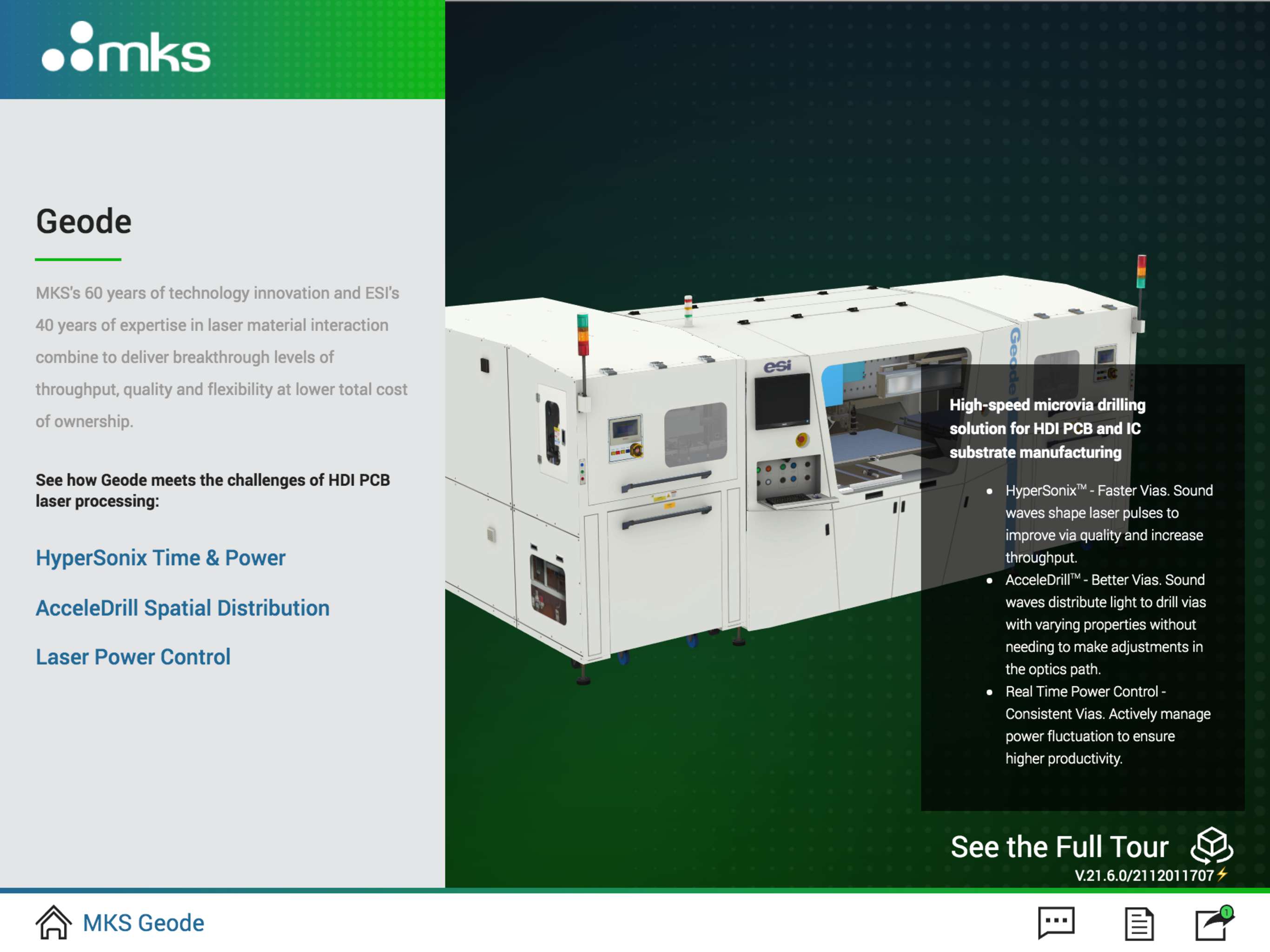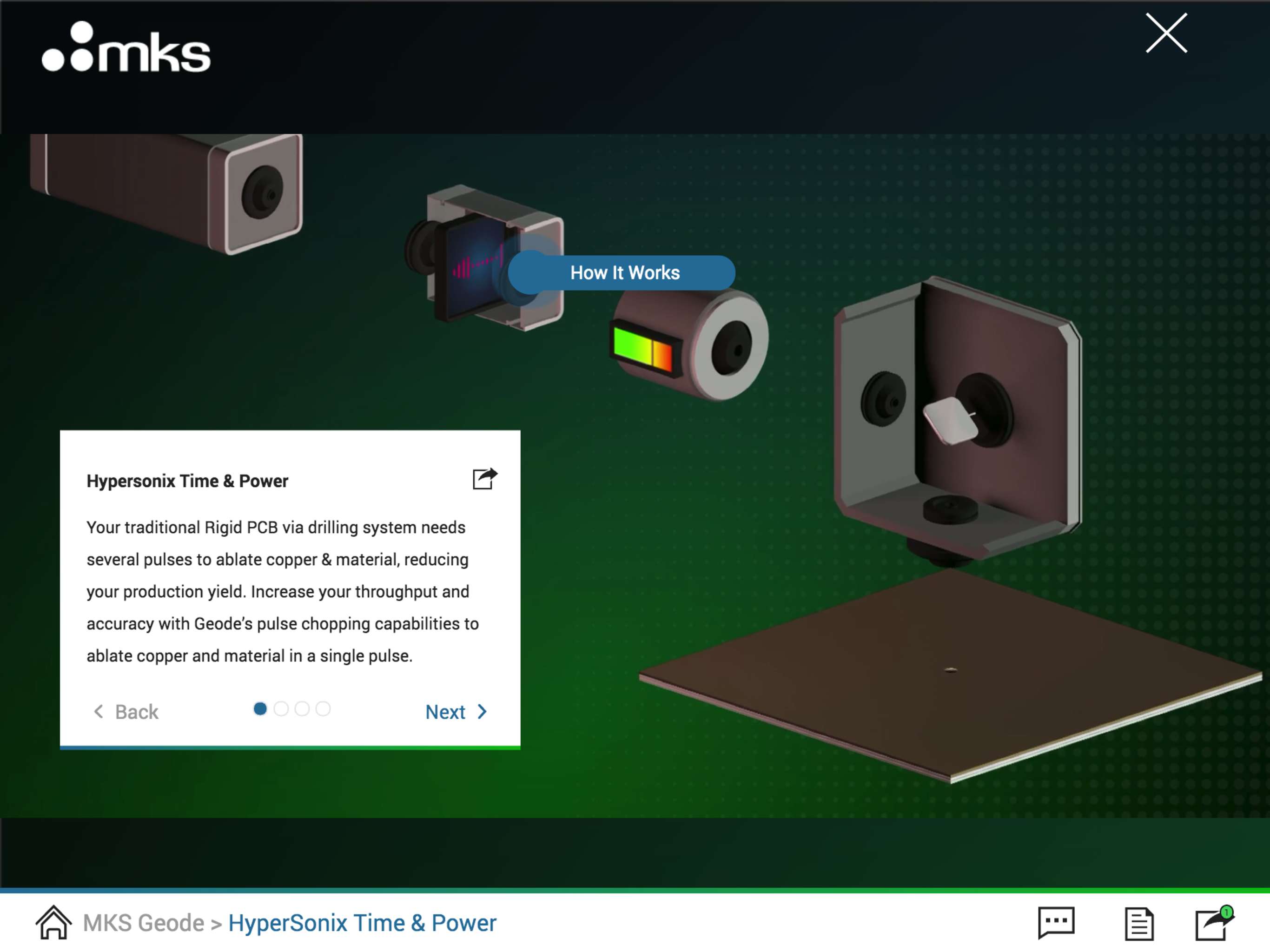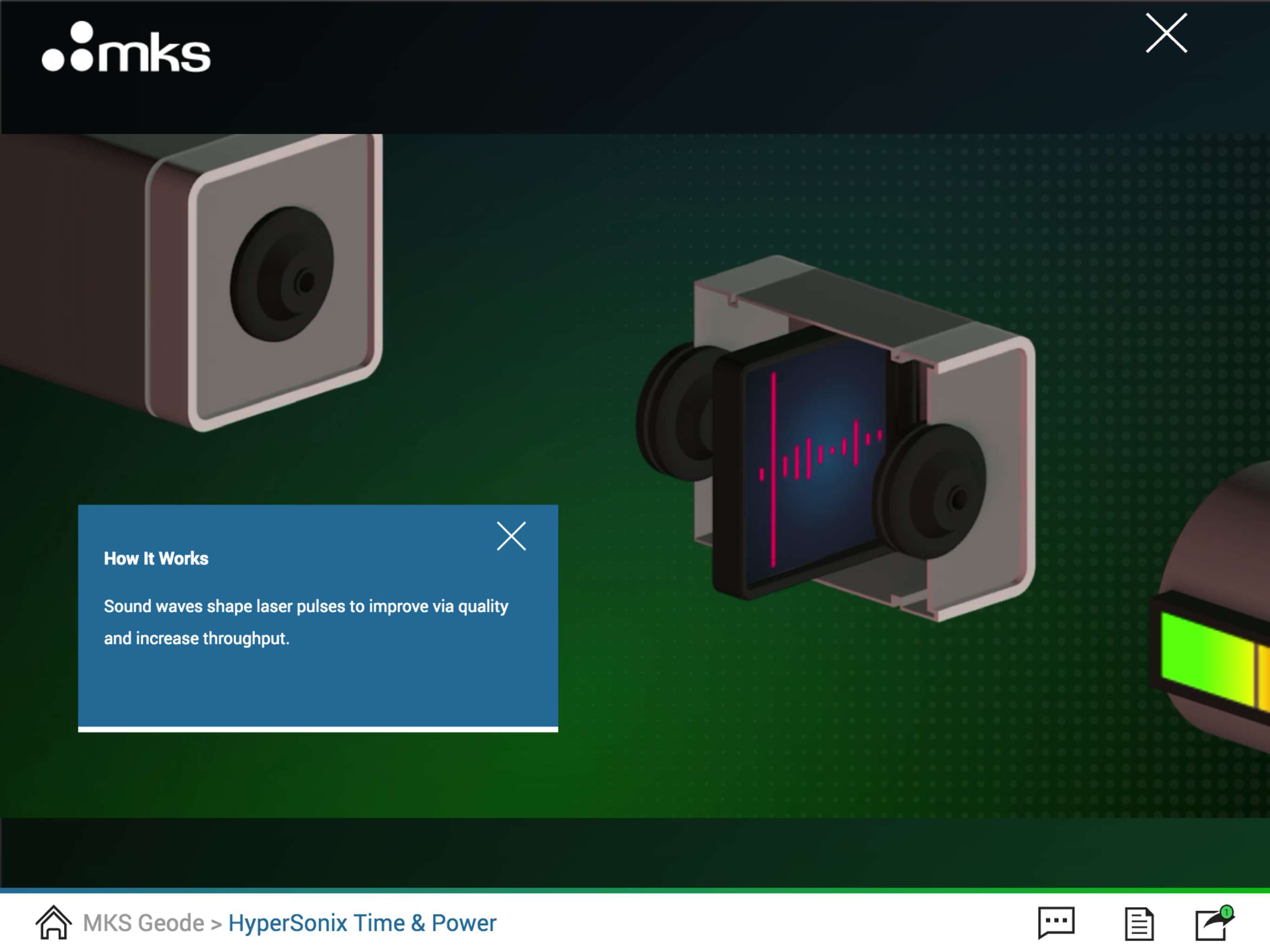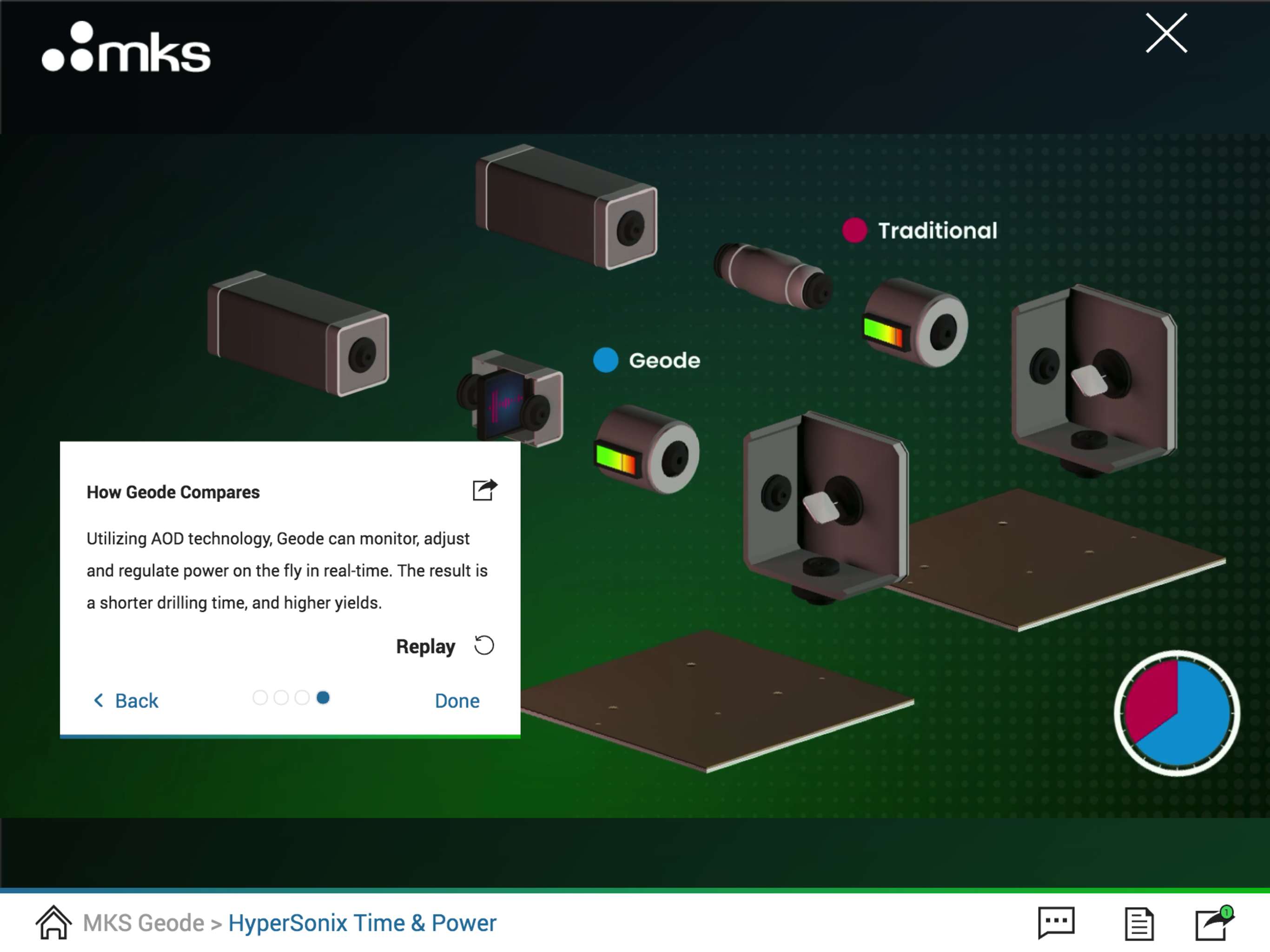 Best options on this device:

Desktop Install
Kiosk Compatible. LEARN MORE
Also available for:
Promote and share with others
Immersive Kaon VR® Available on Meta Quest Browser, with experimental support on Wolvic and Vive Browser.
Questions:
Please contact Kaon Support at:
Phone:
978-344-4144
Email:
support@kaon.com
Support calls and emails are received 24/7 and will be responded to within 24 hours (weekdays between 8am-6pm EST)