Acrion System Digital Tour
An interactive, digital tour of the Thermo Scientific™ Acrion™ System*, a critically different diagnostic solution for clinical microbiology laboratories delivering highly accurate microbial identification and selected resistance detection directly from positive blood cultures and plate cultures. Explore the workflow and how it compares to current MALDI-TOF methodologies; learn more about the technology, powered by Thermo Scientific™ Orbitrap™ high resolution mass spectrometry; and take a tour of the system components. Then, envision how the Acrion System would fit in your laboratory by placing it virtually in your space with the augmented reality capability.
*Products are CE marked but not 510(k)-cleared and not available for sale in the U.S. Availability of products in each country depends on local regulatory marketing authorization status.
Thermo Scientific, Acrion, mass spectrometry, microbiology, Orbitrap, MALDI, Thermo Fisher
more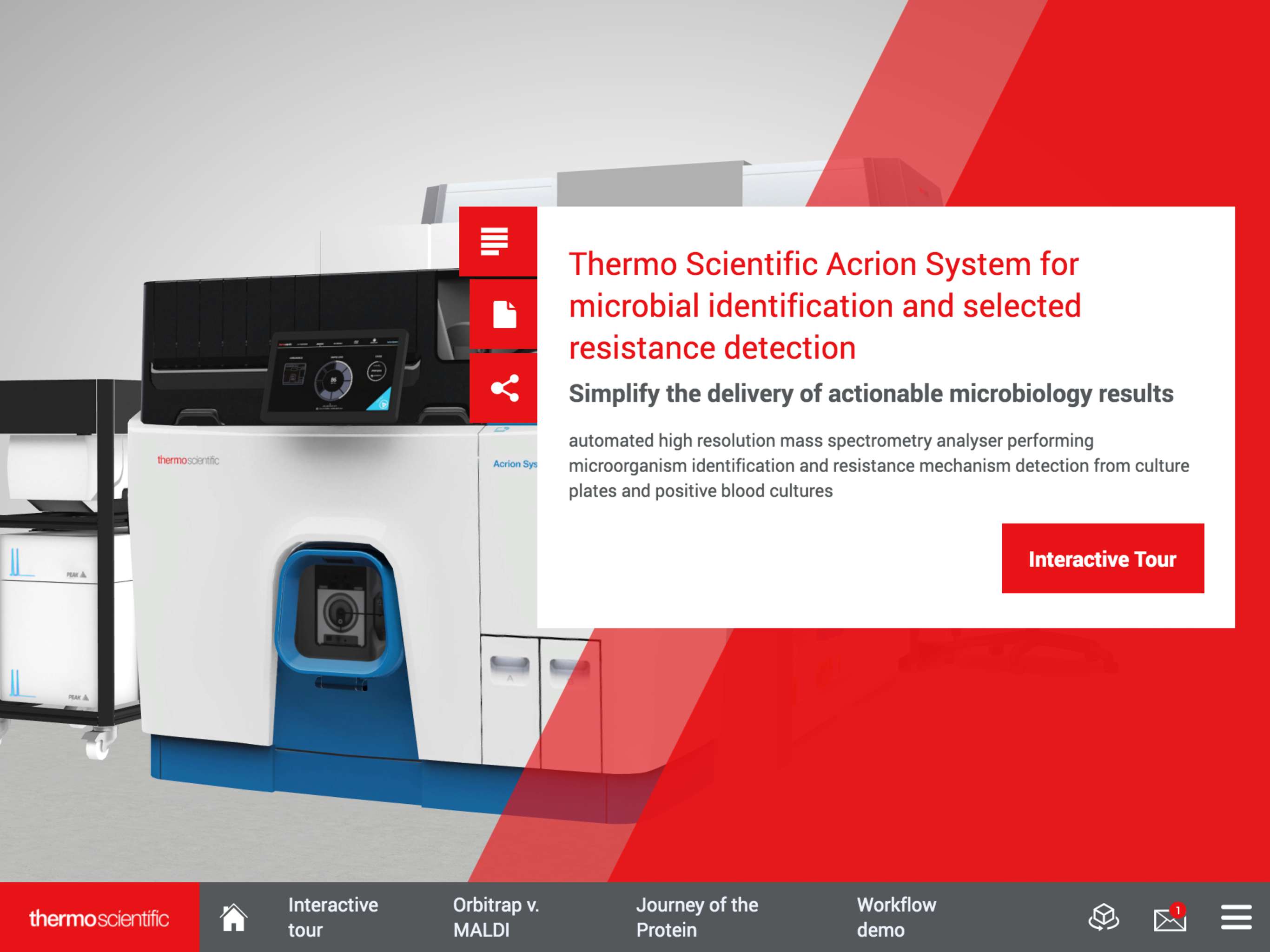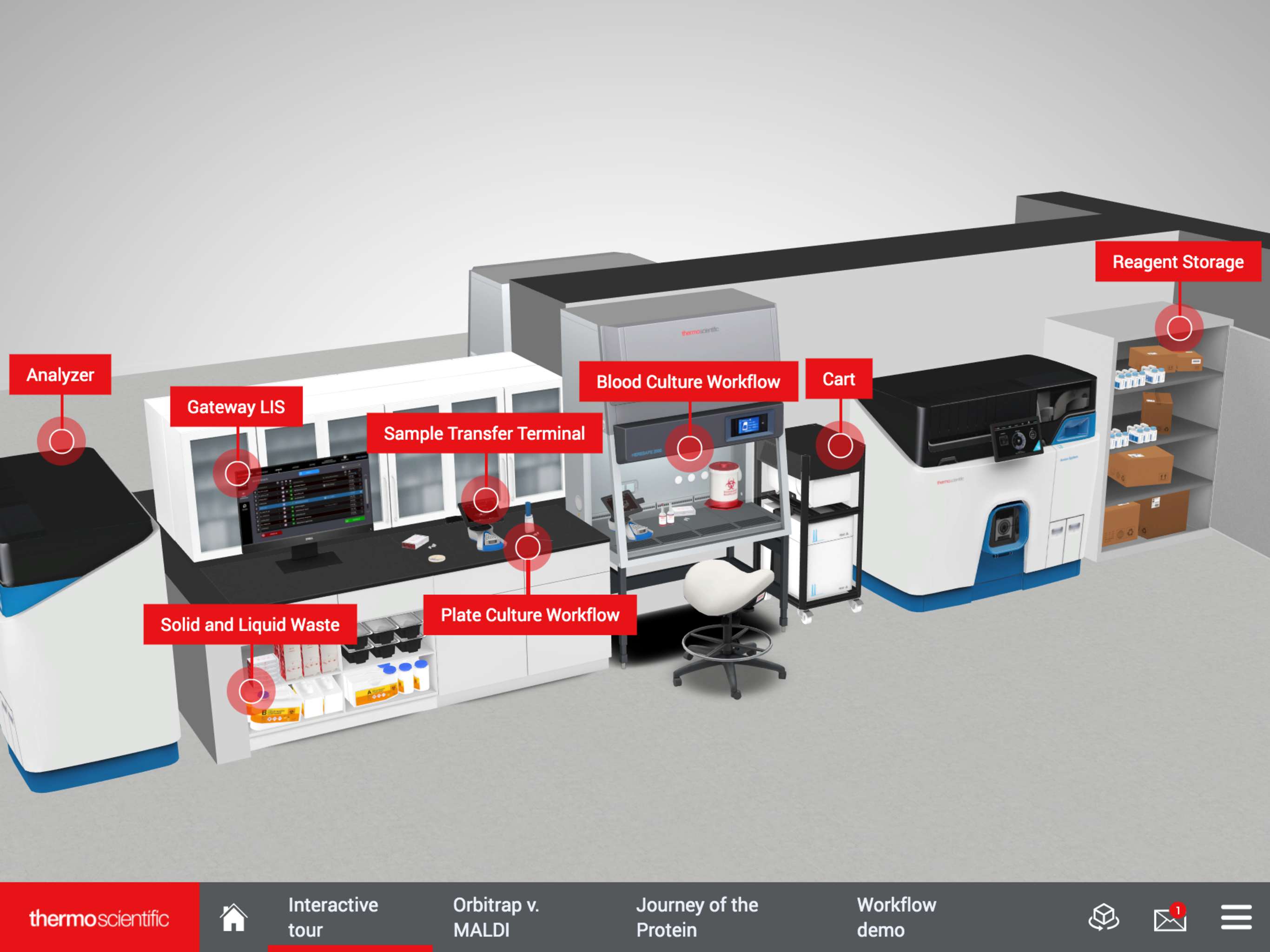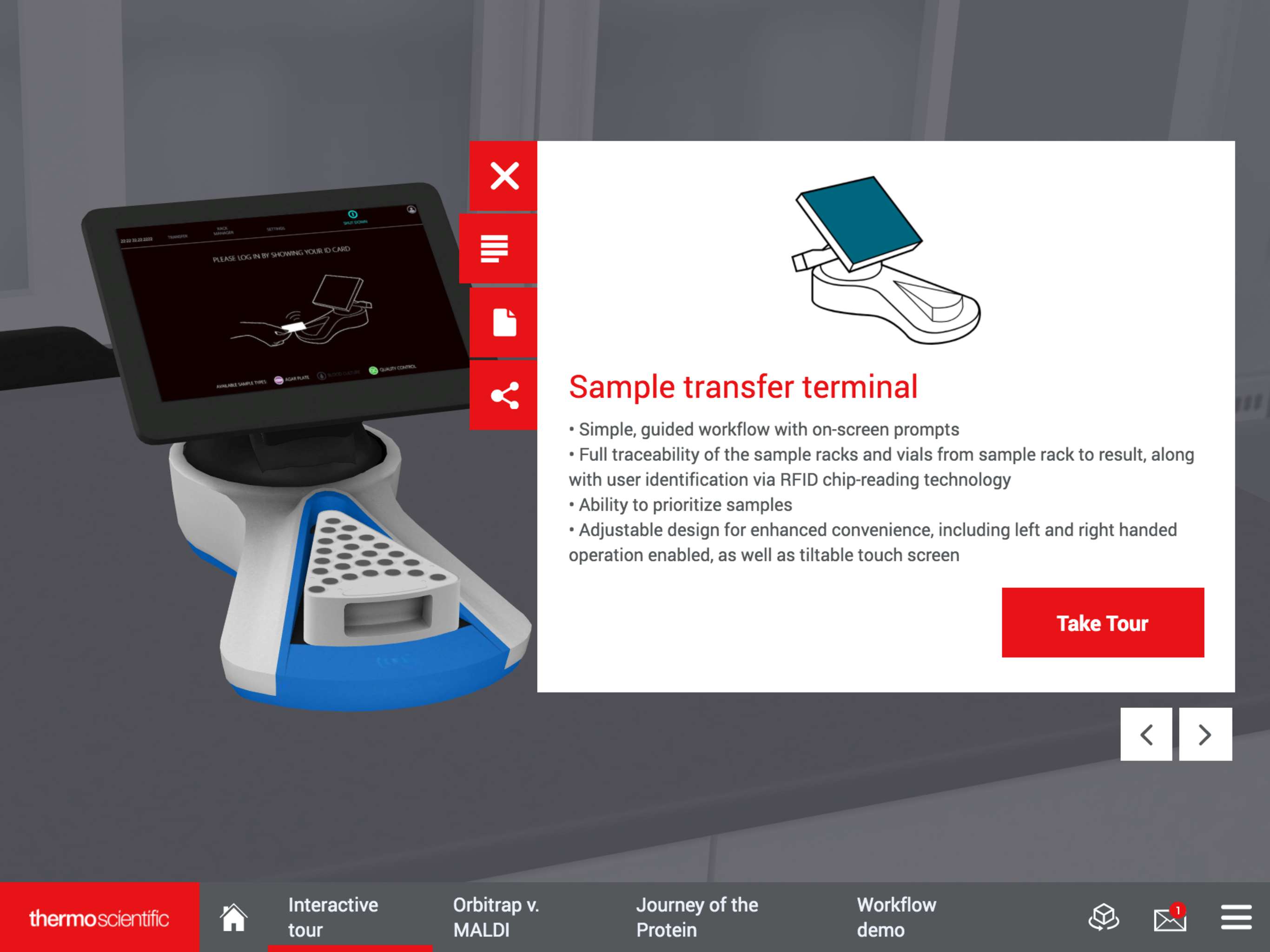 Best options on this device:

Desktop Install
Kiosk Compatible. LEARN MORE
Also available for:
Promote and share with others
Questions:
Please contact Kaon Support at:
Phone:
978-344-4144
Email:
support@kaon.com
Support calls and emails are received 24/7 and will be responded to within 24 hours (weekdays between 8am-6pm EST)