KRYPTOR Augmented Reality (AR)
Experience Thermo Scientific™ B·R·A·H·M·S™ KRYPTOR™ Analyzers in a new and exciting way:
- Visualize B·R·A·H·M·S KRYPTOR Analyzers in your lab space.
- Examine the smallest details by easily zooming into the fully automated benchtop immunoanalyzer
- Gain a clear picture of the 3D shape right in your lab environment
- Discover all product highlights and special features
- Explore the B·R·A·H·M·S Biomarkers test menu with carefully designed unique immunoassays
- Learn more about the Nobel Prize winning TRACE technology, exclusively available on B·R·A·H·M·S KRYPTOR Analyzers
- Find out how laboratories benefit from Self-determining Dilution Factor (SDDF)
- Understand how B·R·A·H·M·S KRYPTOR Analyzers will optimize your lab workflow
Invitro,immunoassay,TRACE,lab,AR,3D,analyzer,diagnostic,biomarker,BRAHMS,thermoFisher,PCT, PNS,SDDF
more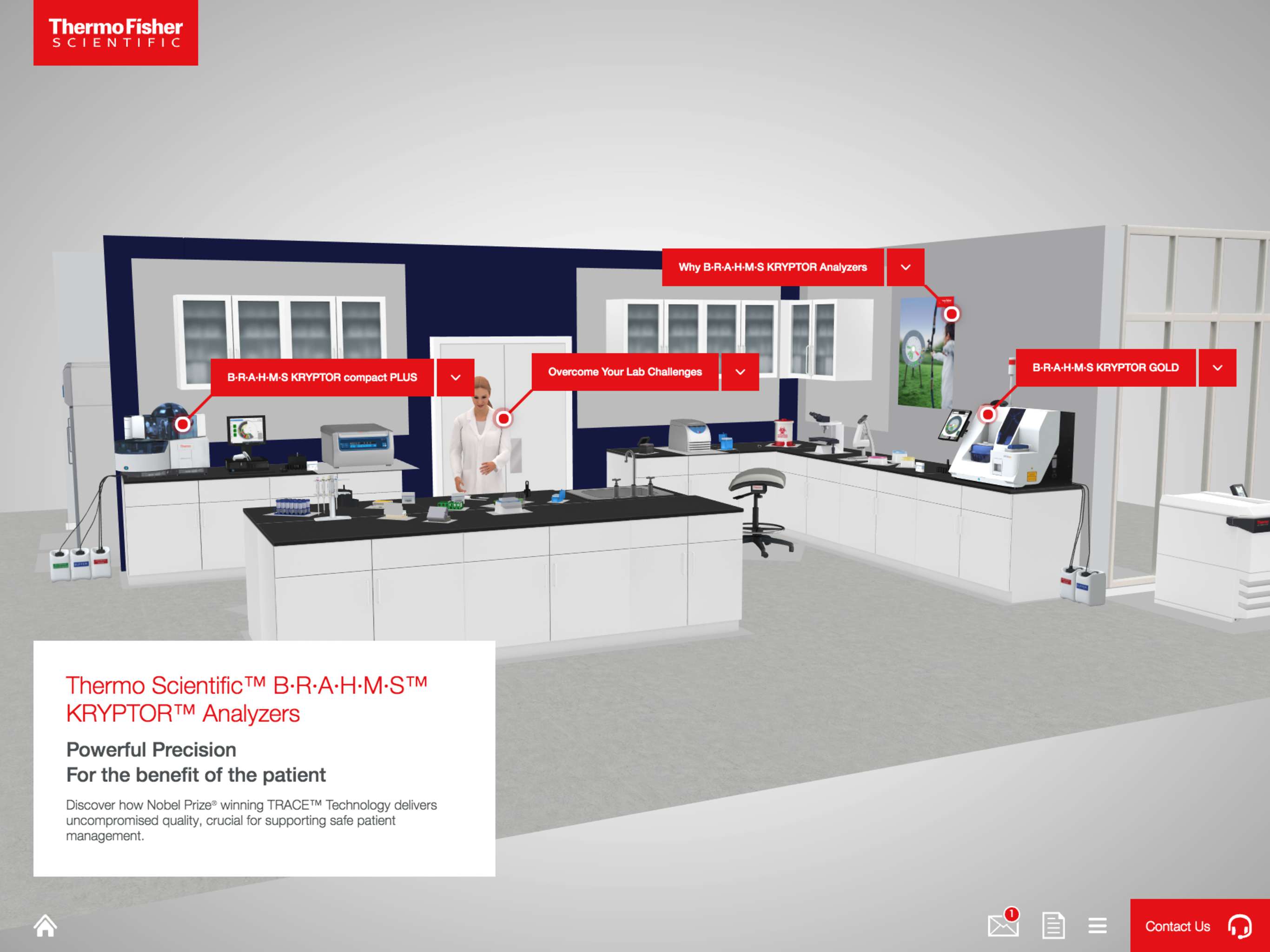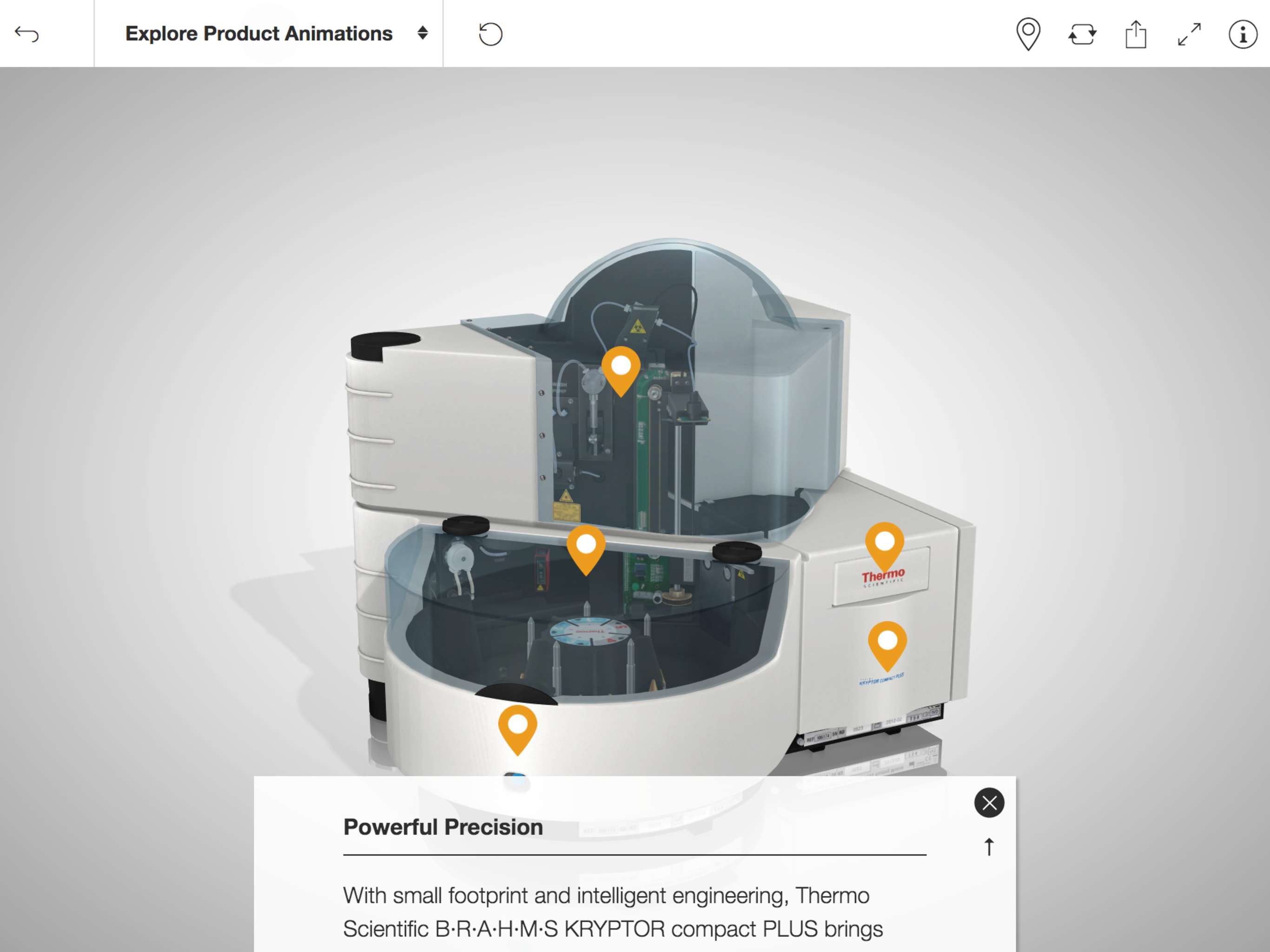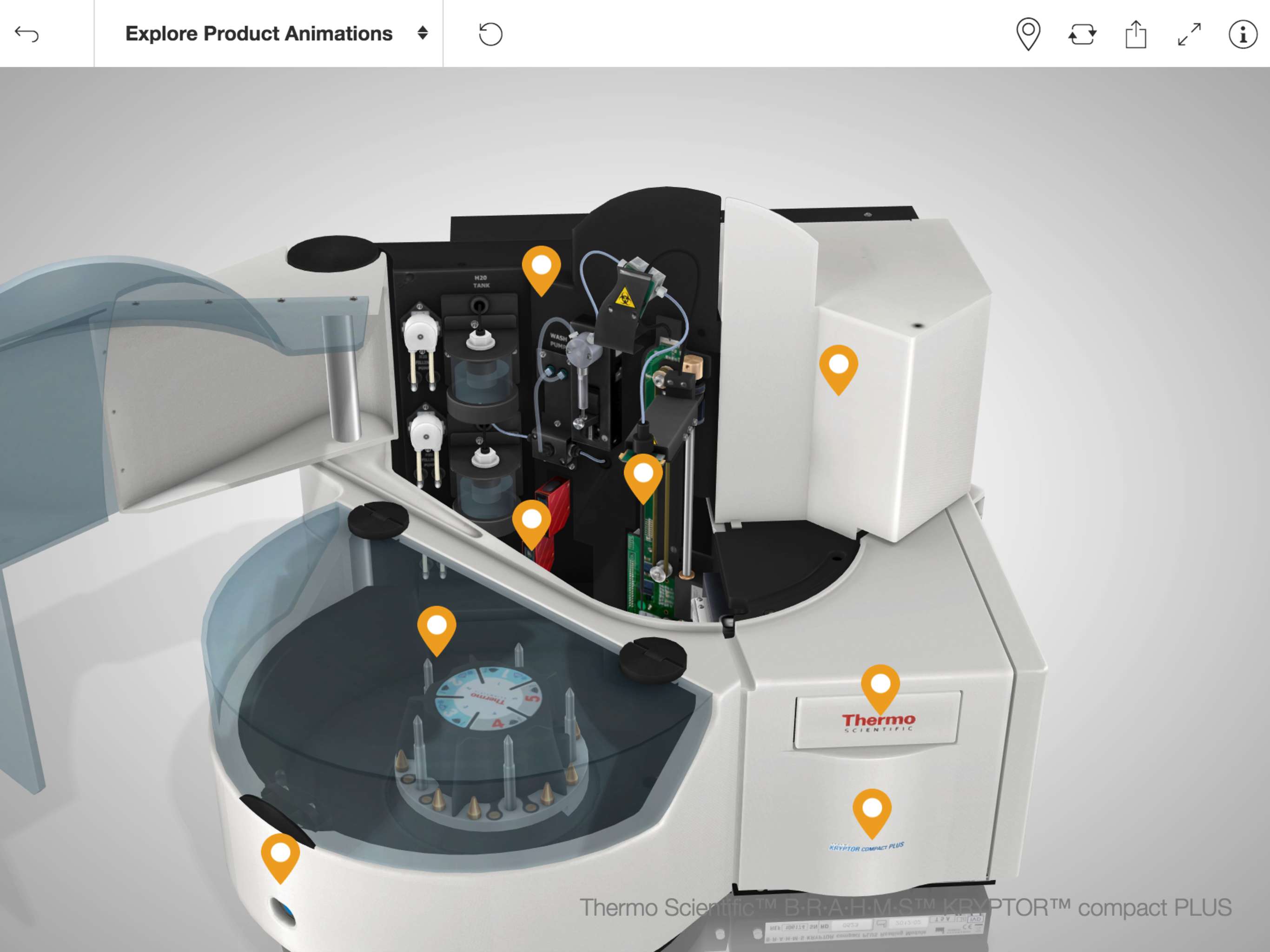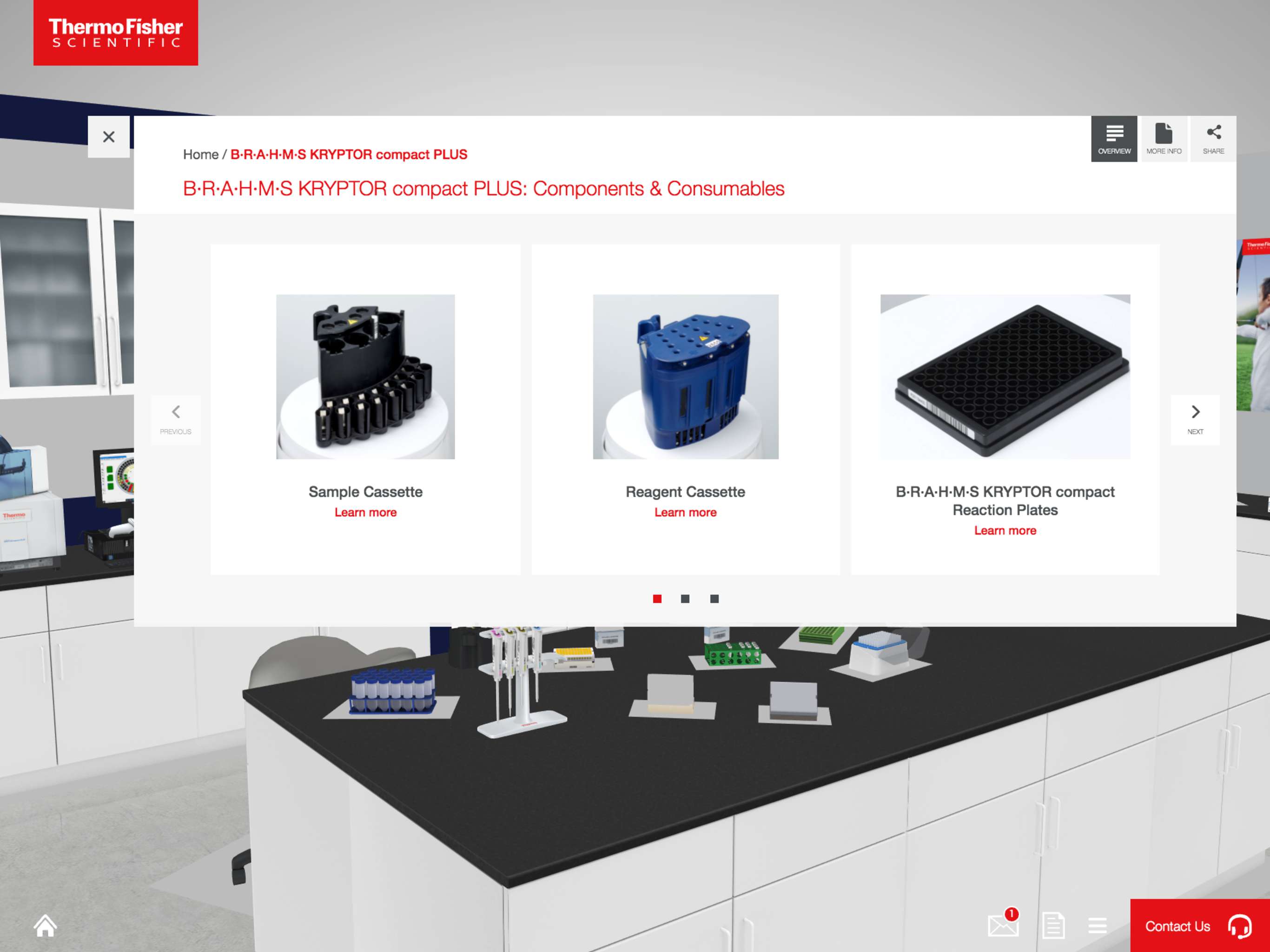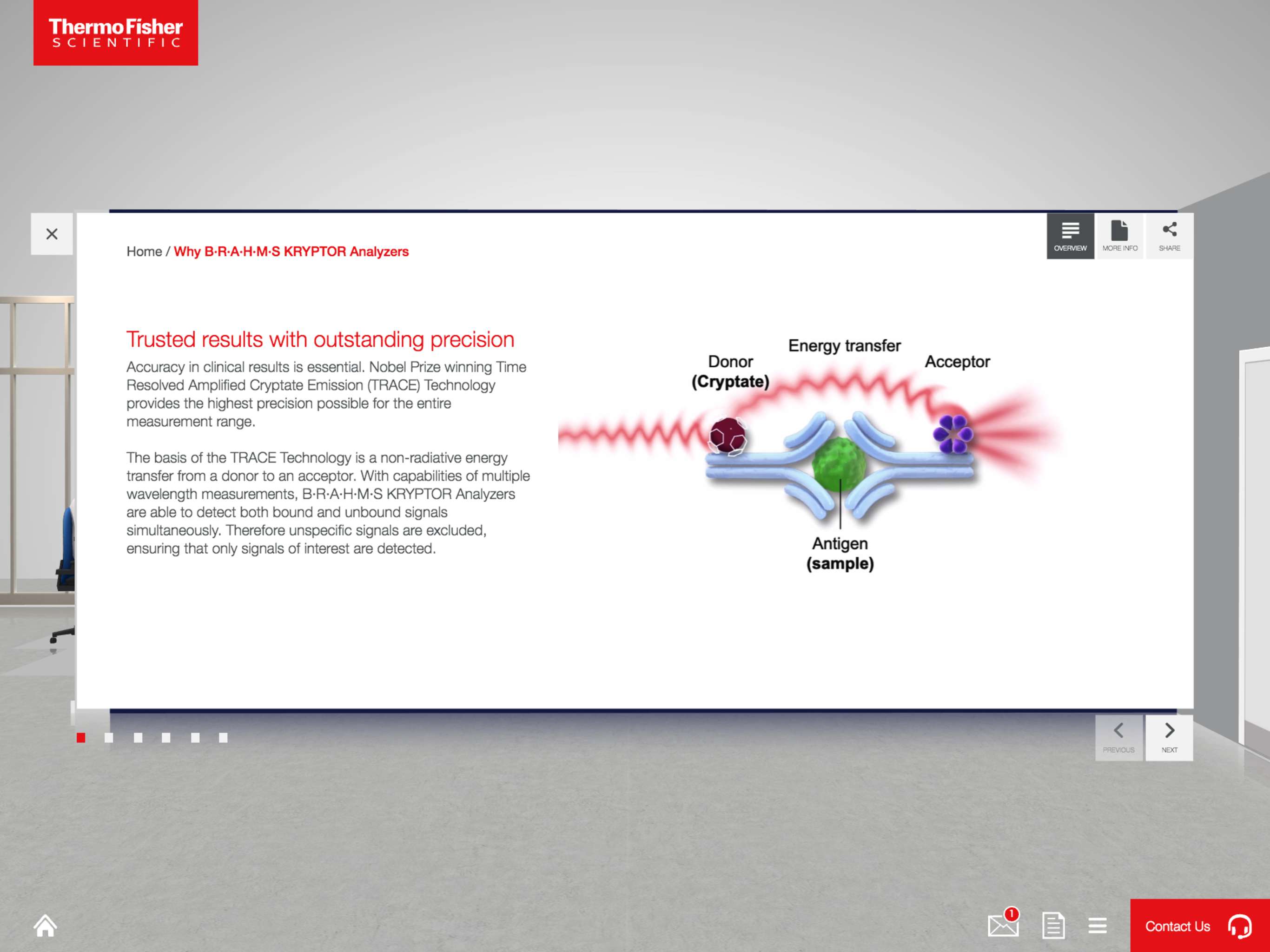 Best options on this device:

Desktop Install
Kiosk Compatible. LEARN MORE
Also available for:
Promote and share with others
Immersive Kaon VR® Available on Meta Quest Browser, with experimental support on Wolvic and Vive Browser.
Questions:
Please contact Kaon Support at:
Phone:
978-344-4144
Email:
support@kaon.com
Support calls and emails are received 24/7 and will be responded to within 24 hours (weekdays between 8am-6pm EST)
Not all products are CE marked or have 510(K) clearance for sale in the U.S.

Availability of products in each country depends on local regulatory marketing authorization status.

©2021 Thermo Fisher Scientific Inc. All rights reserved. All trademarks are the property of Thermo Fisher Scientific and its subsidiaries unless otherwise specified. KRYPTOR and TRACE are trademarks of Cisbio Bioassays, licensed for use by B·R·A·H·M·S GmbH, a part of Thermo Fisher Scientific. Nobel Prize is a registered trademark of the Nobel Foundation.