QualTrak™ qPCR Workflows
QualTrak™ qPCR Biopharma workflows will streamline your biologics pipeline from discovery to fill and finish qPCR steps with accuracy, and consistency helping in maximizing your uptime and workflow efficiencies. Our ecosystem platform of Master mixes, Assays, and Instruments- offer phase-related specific qPCR tools for discovery, process development, preclinical/clinical development, and cGMP manufacturing. We are offering regulatory support for our QualTrak™ qPCR workflows for biologics manufacturing by proactively providing our partners with required compliance docs, including change notifications, COA, Batch numbers etc. Our qPCR workflows are defined based on the modality of the drug discovery and development (mAbs, Vaccines and Cell and Gene Therapy). For post-discovery qPCR steps, we offer master mixes and assays that are manufactured at ISO-13485 facility following cGMP guidelines, our instruments have built-in cGMP features that offer voice commands and hands-free operation, remote instrument access to maximize the uptime. we offer a resilient supply chain that will optimize the development and manufacturing of your vaccines, cell and gene therapies, mAbs, and their biosimilars.
Working with a provider that offers a complete qPCR or dPCR workflow ecosystem is imperative to maximize the accuracy and efficiency of your biologic's development. Thermo Fisher Scientific is dedicated to providing end-to-end qPCR and dPCR ecosystems with a range of applications—so you can leverage the right technologies at the right time.

For discovery, Thermo Fisher Scientific's qPCR and dPCR solutions provide highly sensitive, specific, and accurate technologies for investigating pathogen and disease biology, measuring therapeutic efficacy, and evaluating host response. They can also be used to validate transgene and vector assembly, quantify mRNA expression, identify cell culture contaminations, and beyond.

Our PCR technologies also aid process development and pre-clinical and clinical research by validating key nucleic acid sequences; assuring integrity and purity of transgenes and vectors; measuring safety, efficacy, and toxicity; and collecting QC data for internal specifications and regulatory requirements. Among a wide variety of additional applications, PCR can be used to maintain genetic consistency, reliability, and regulatory conformity in cell line development.

Once regulatory bodies have approved a biologic in the context of an explicit bioprocess, qPCR can be leveraged to maintain product performance in manufacturing through ongoing quality control and adherence to established lot-release criteria.
mAbs, Car-T cell therapy, stem cell therapy, vaccines, biomarkers, cell therapy, gene therapy,
more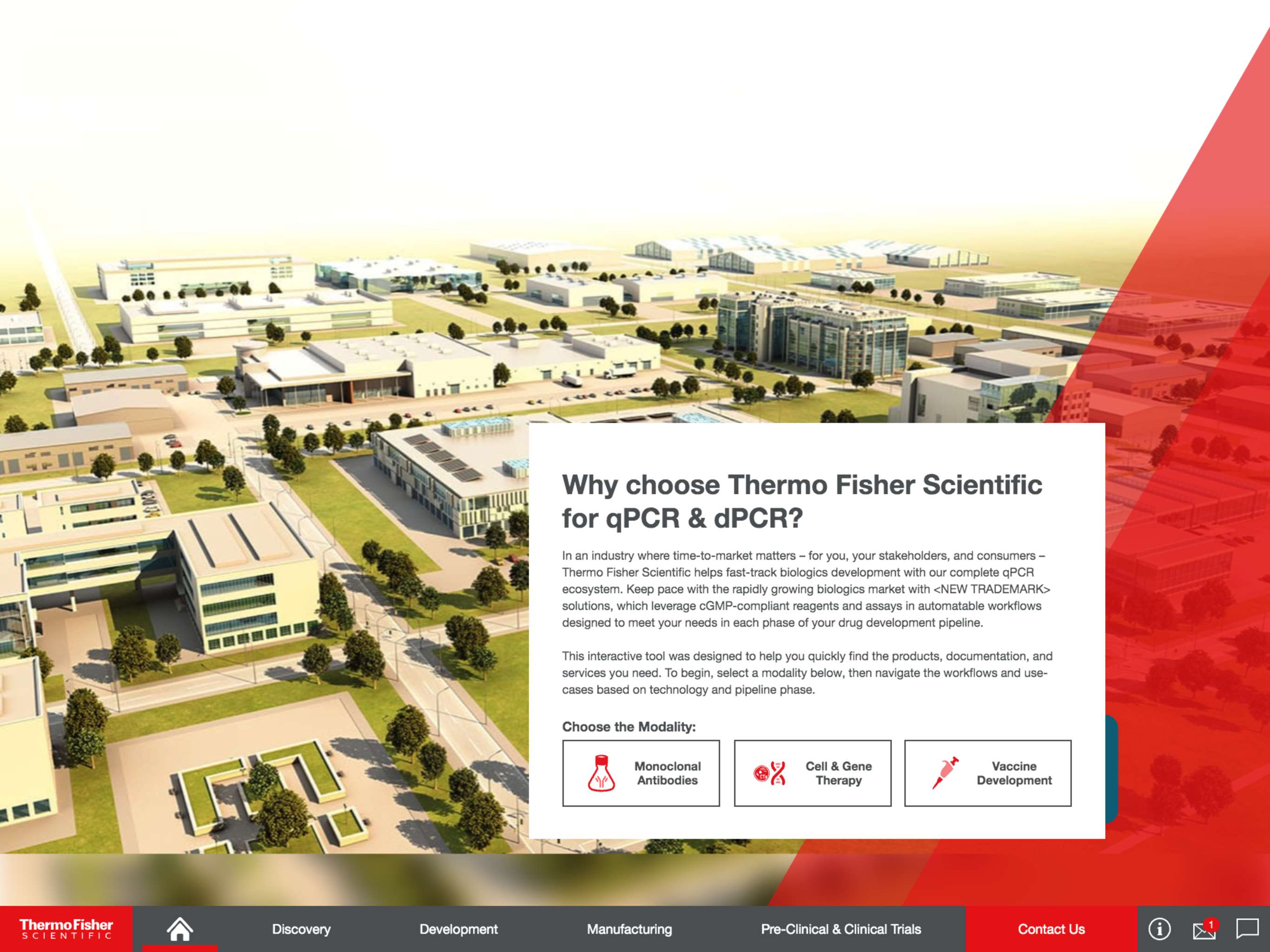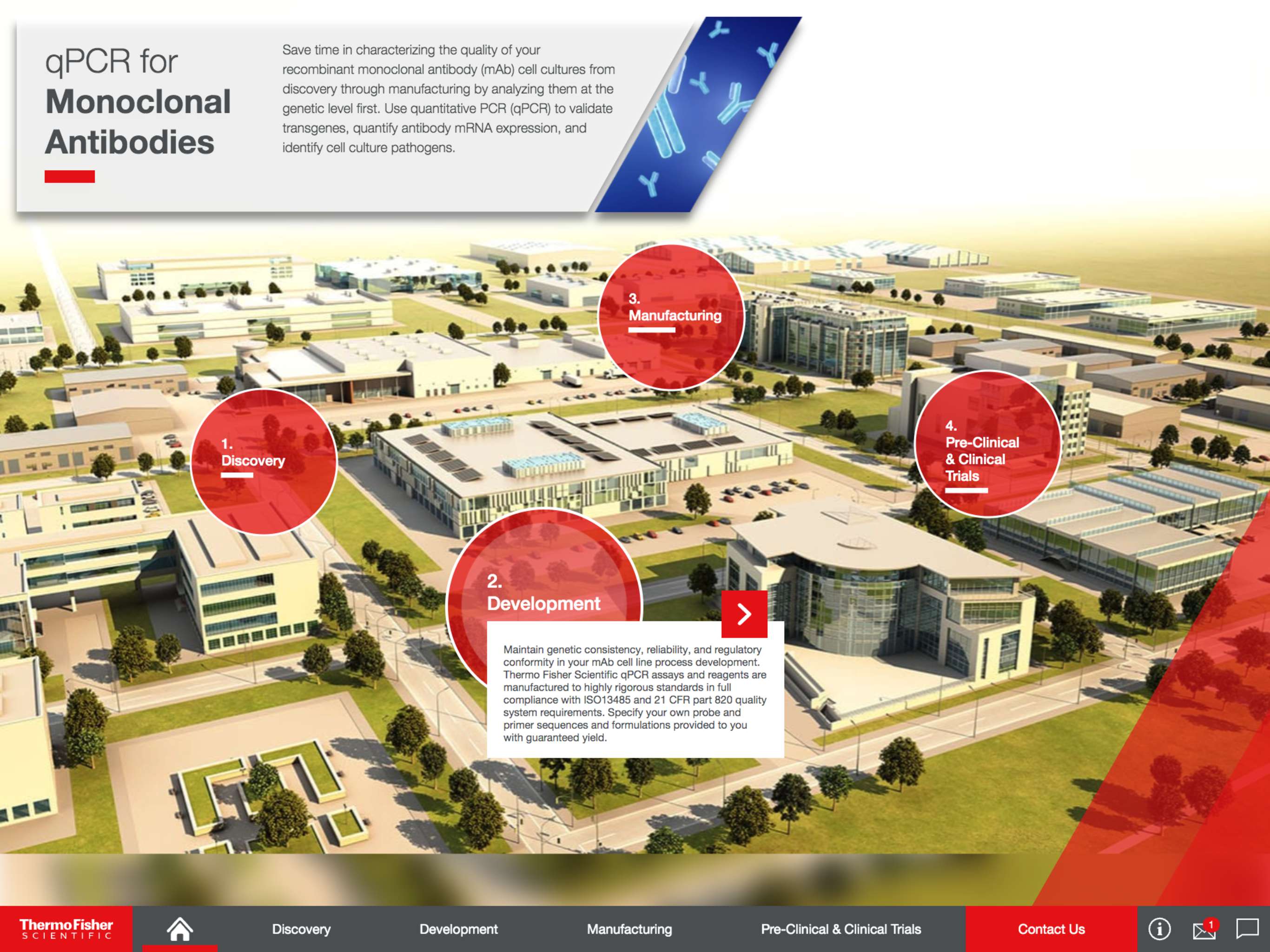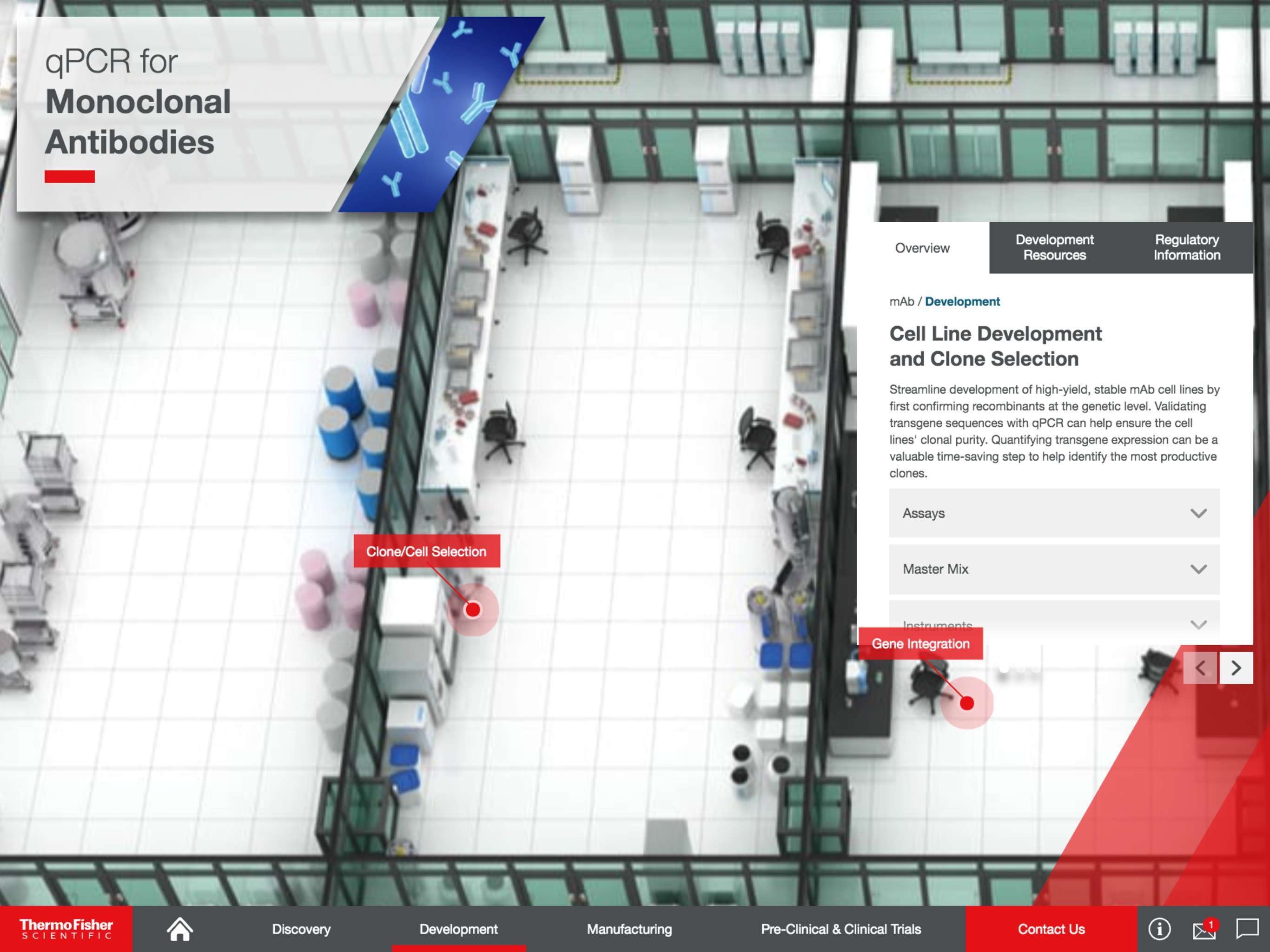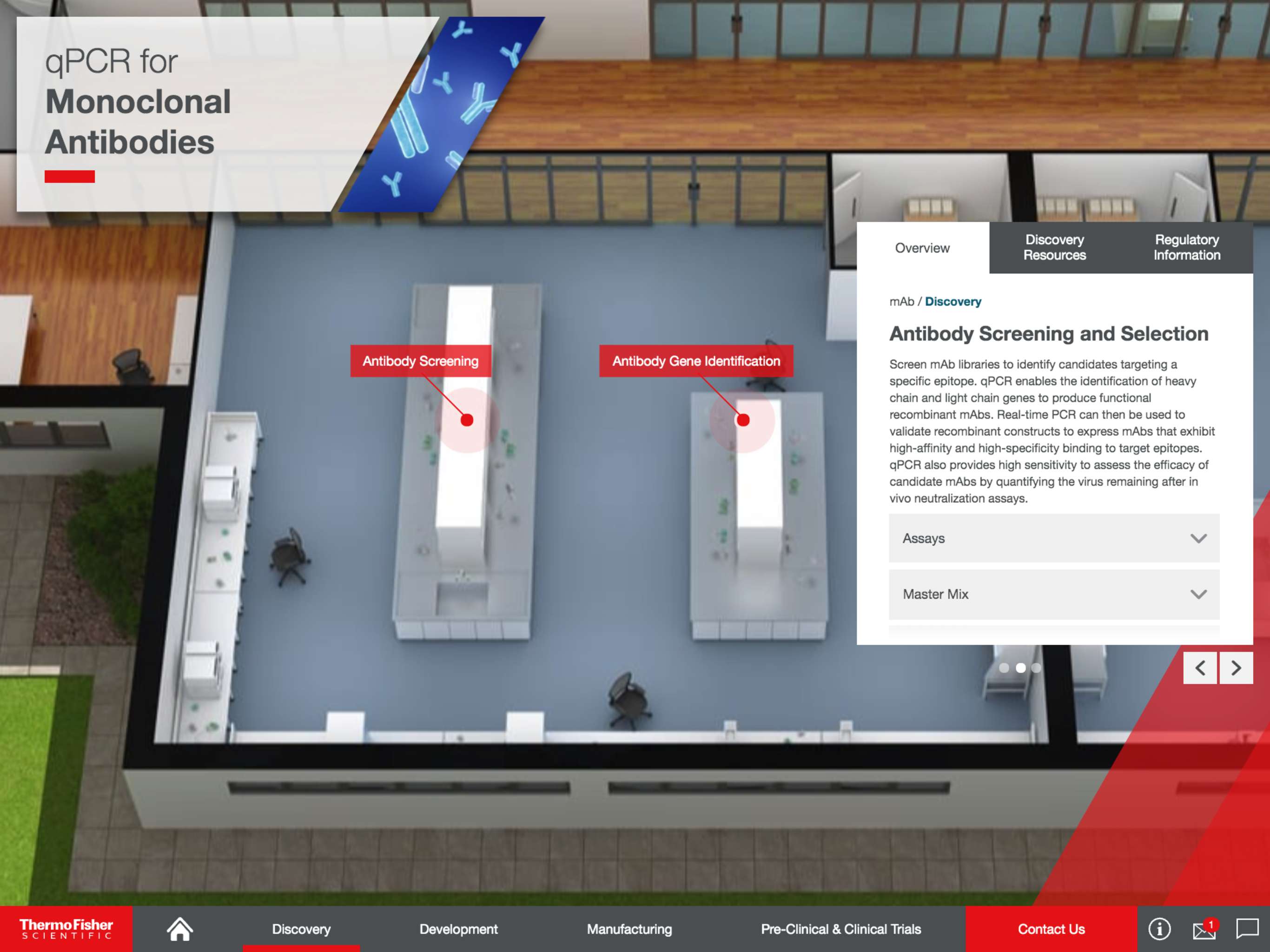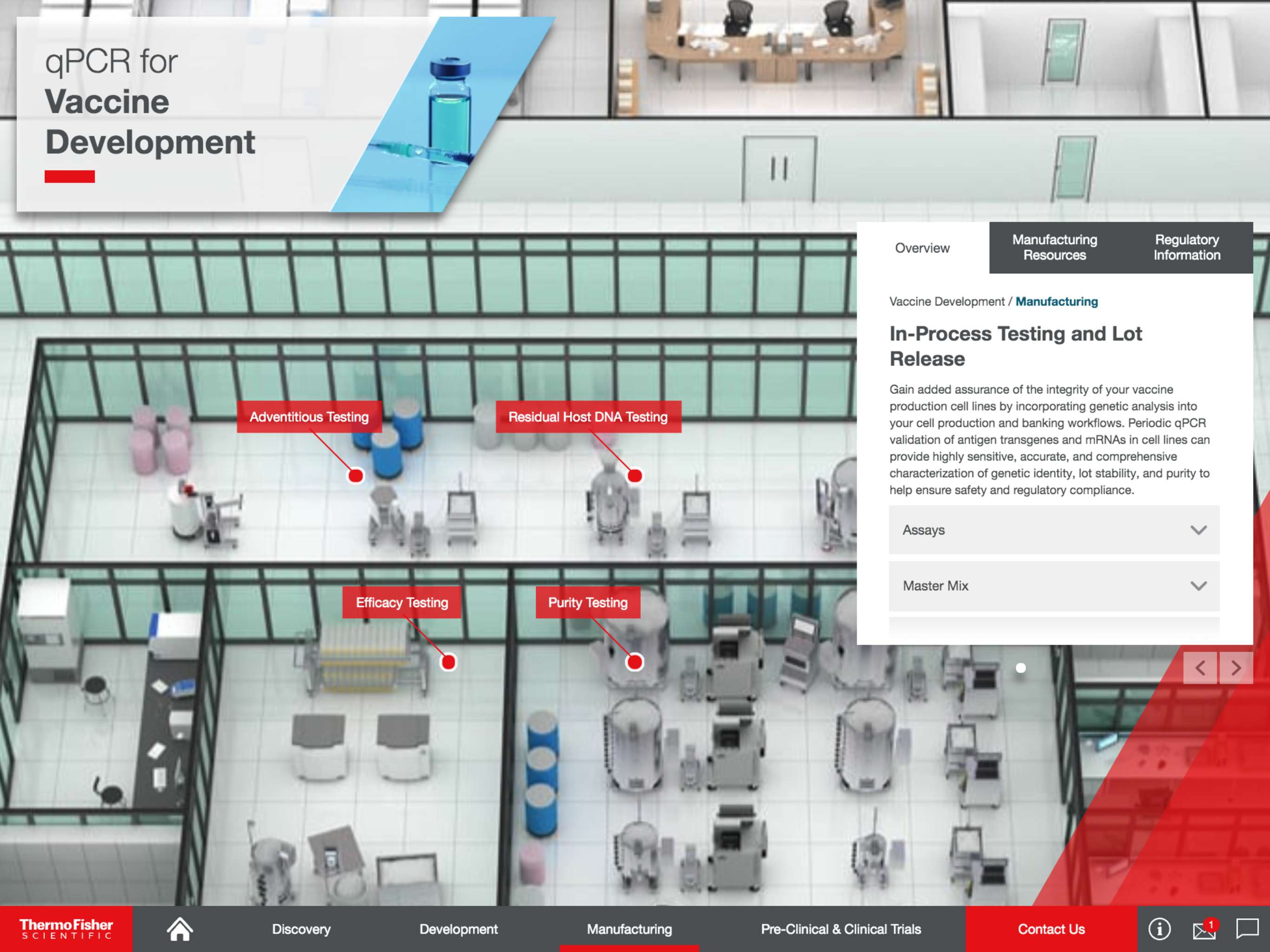 Best options on this device:

Desktop Install
Kiosk Compatible. LEARN MORE
Also available for:
Promote and share with others
Immersive Kaon VR® Available on Meta Quest Browser, with experimental support on Wolvic and Vive Browser.
Questions:
Please contact Kaon Support at:
Phone:
978-344-4144
Email:
support@kaon.com
Support calls and emails are received 24/7 and will be responded to within 24 hours (weekdays between 8am-6pm EST)